TERMITE DAMAGE GALLERY page 3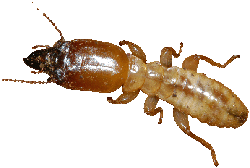 | | |
| --- | --- |
| | After the gyprock was removed, it was obvious that the wall timber studs needed replacing. Luddenham |
| Termites coming through the rear of a cupboard wall. Prospect. | |
| | When we opened up this wall, there was solid termite mud packing with very active termites. Most of the wall timber was destroyed. Blue Mountains. |
| The timber frame of this home needed lots of work to get it back into shape. Good job they have friends at the bank because there is no such thing as termite insurance. A Termatrac radar inspection would have seen the termite infestation through the wall surfaces. Emu Plains. | |
| | Termites don't leave much useful timber after an infestation like this one. This wall is full of termite mud packing. Penrith |
| These are the timber floor joists of a two storey home. The upstairs bathroom fell through the downstairs garage roof when the termite damage got so bad the beams would not support the weight of the bathroom. The termite nest weighed in at over 100 kilos. Toongabbie. | |
| | Look at the termite mud inside this wall. The home owner leaned on the wall and fell through the gyprock. South Penrith |
| This is part of the floor of a two storey home. The repairs cost over $70,000. Springwood. | |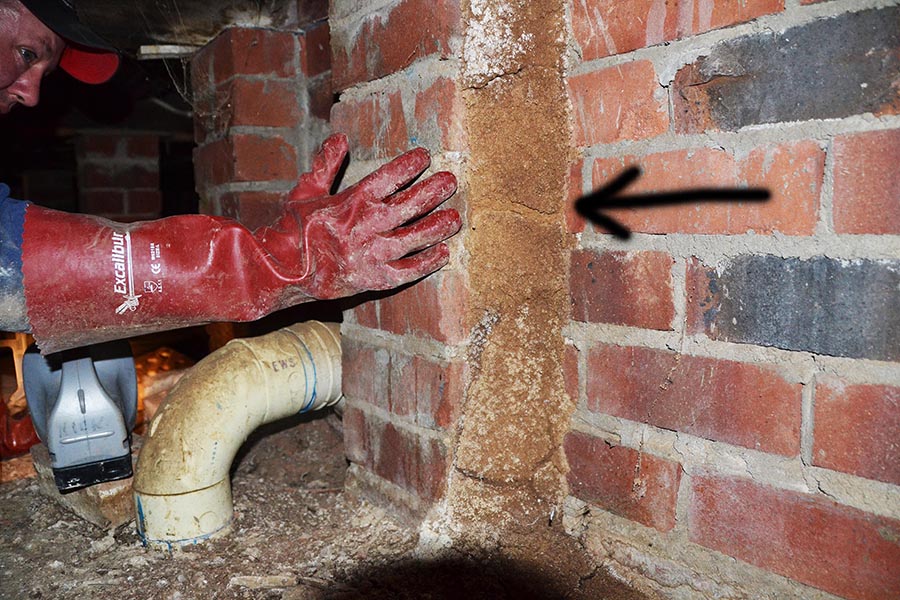 A thick termite tube (lead) coming from the soil and that goes into the timber floor of this home in Mamre Rd St Marys. The home had massive damage to the house frame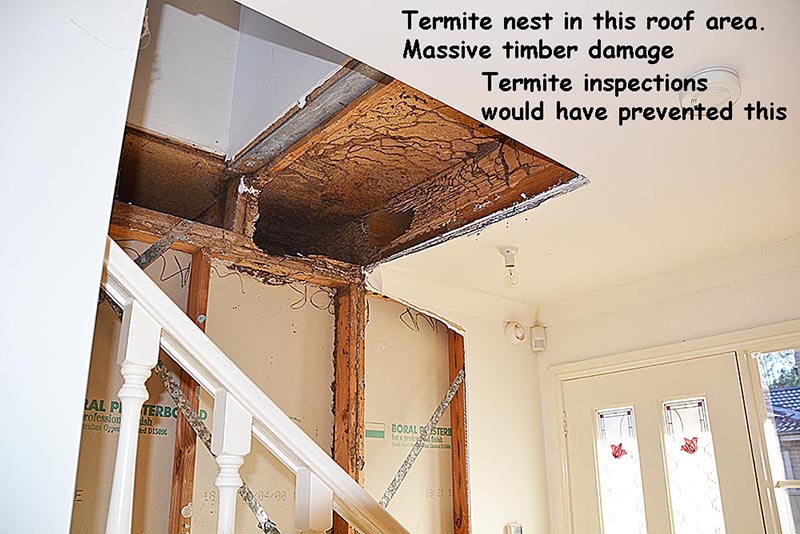 | | |
| --- | --- |
| Click the termite to go to our next Termite Damage page | |
Annual Termite Inspections using Termatrac Radar could have prevented this
If you've just discovered Termites. Do nothing except call us.
We are available 24/7 for immediate help and advice.
For Termite Inspections, our technicians are equipped with the latest wall penetrating Termatrac Radar.

Removes the guesswork out of Termite Inspections ............ Radar, Thermal Imaging & Moisture Detection.
Contact us to book your Annual Termite Inspection Now.
9670 1640...........9834 4400
or
email us.... info@stclairpestcontrol.com
Working hand in hand with our 2 sister companies
Pioneer Pest Control P/L Tel: 9834 4400
Southern Highlands Pest Control Tel: 48 61 2468