TERMITE DAMAGE GALLERY page 4
The termites at this home had been eating the timber for some time before they were discovered by accident. The termatrac radar showed two sub-nests in different walls of the home. A subsequent inspection revealed a previous barrier treatment had been carried out some ten years previously. In some areas, the treatment had not been carried out to the Australian standard. The customer had not been getting his annual termite inspection carried out.

A rough estimate for these repairs would be around $20,000. Our treatment to eradicate this infestation was carried out on 8th October 2014.

Some of the termite mud refuse we pulled out of the walls.
As the gyprock was pulled back, more and more damaged wall studs were revealed.
The timber is destroyed completely by termites. This is one client who will never miss his annual termite inspection again.
A 2 storey townhouse with major dramas. the roof and walls are completely full of termites. The holes cut in the gyprock reveal an enormous infestation
Part of a termite nest taken out of a roof void. Weighing in at around 100lbs.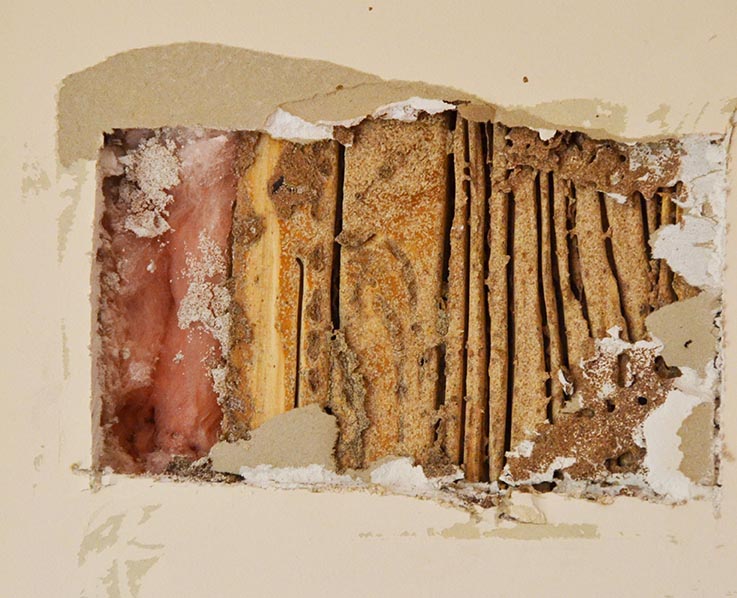 Most of the wall timber in this home was badly damaged. Major replacement
Click the termite to go back to the Index page